Transplant Resources
If you're looking for general information about transplant services, including treatment options and support, the following links may be helpful.
Note: These links are provided for reference and informational purposes only and do not constitute any form of endorsement by Avella.

American Transplant Foundation
As waiting lists for organs grow, education about organ donation has become a significant need in recent years. In response, the American Transplant Foundation actively promotes organ donation efforts, provides financial assistance to the most vulnerable transplant patients and lobbies to Congress. The Foundation strongly believes that no one should die waiting for a transplant, and all of their efforts support and reflect that one goal.

American Heart Association's Transplant Page
The idea of donating a heart or receiving someone else's can understandably raise concerns or confusion. However, the American Heart Association aims to address these fears and misconceptions through education. The organization's website explains exactly what happens before, during and after a heart transplant surgery. It also provides tips on how individuals should prepare for the procedure and how they can alter their lifestyle to best maximize the promising gift of a new heart.
National Kidney Foundation Transplant Page
The National Kidney Foundation is the leading organization in the nation dedicated to the awareness, prevention and treatment of kidney disease. The National Kidney Foundation's Transplant Page has specific information about kidney transplants and everything they entail—from donation to surgery and living post-transplant. Visitors can learn about kidney disease, register to be an organ donor and connect with others in the "NKF Family".

American Liver Foundation Transplant Page
Liver donations can come from both living and non-living donors, unlike that of many other organ transplants. However, there are currently 16,000 Americans waiting for a liver transplant. The American Liver Foundation Transplant Page responds to this crucial need by educating potential donors on the risks and rewards of liver donation.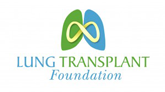 Lung Transplant Foundation
Founded in 2009 by a group of lung transplant recipients from North Carolina, the Lung Transplant Foundation dedicates itself to promoting and funding research to improve the post-lung transplant experience. The organization focuses specifically on issues that result from the body rejecting a new lung. Since its founding, the foundation has donated $150,000 to research efforts.