Multiple Sclerosis Resources
If you're looking for general information about multiple sclerosis, including treatment options and support, the following links may be helpful.
Note: These links are provided for reference and informational purposes only and do not constitute any form of endorsement by Avella.
Multiple Sclerosis Foundation
The Multiple Sclerosis Foundation is a non-profit organization that is passionate about supporting people living with MS and guiding them down the path to a happy, healthy and self-sufficient life. The MSF website contains valuable resources, studies and fact-based recommendations to assist in these efforts. It also contains links to MS-related publications and helps connects individuals with healthcare professionals, programs and an online community. The website is an essential tool for patients, caregivers, volunteers and anyone who has been affected by MS.

National Multiple Sclerosis Society
The National Multiple Sclerosis Society strives to work toward "a world free of MS." This means funding research, spreading awareness about symptoms and treatment, publishing news stories and connecting patients to caregivers. The organization's website provides evidence-based education and guidance for a variety of topics related to the disease. This includes medication information, guidance on how to manage a relapse, important tips about diagnosis and treatment as well as an important section on "living well with MS."

Multiple Sclerosis Foundation of America
The Multiple Sclerosis Foundation of America (MSAA) provides convenient online access to comprehensive information about MS diagnoses and treatment plans, as well as connections to various caregivers and helplines. This organization strives to be the one resource point for MS patients and other people impacted by the disease to educate themselves and donate their time and money to the cause.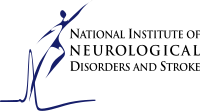 National Institute of Neurological Disorders and Stroke
The National Institute of Neurological Disorders and Stroke focuses on all diseases of the brain and nervous system, including MS. Part of the National Institutes of Health (NIH), the Institute dedicates itself to gaining knowledge by funding grants and research and promoting discussion between scientists, health professionals and policymakers.