AIDSinfo
AIDSinfo is a website developed by the Department of Health and Human Services. The site is a trusted source for all the information an HIV/AIDS sufferer or caregiver needs to help manage the disease – everything from medical guidelines and research studies to educational materials and commonly prescribed drugs.


AIDSinfo also has a list of the latest clinical trials as well as mobile resources that can be used to help manage complex treatment regimens and lifestyle changes.
AIDS Drug Assistance Program (ADAP)
The AIDS Drug Assistance Programs (ADAPs) provide prescription drugs to low-income individuals with little or no health insurance coverage so that they can focus on recovery rather than financial issues related to managing this condition.
AIDS Healthcare Foundation
AIDS has had an impact on nations across the world and as such it's prompted a significant international collaboration to seek a cure and more effective treatment. The AIDS Healthcare Foundation is one of these sources of collaboration. This organization touches the lives of over 350,500 AIDS sufferers in 36 countries.
Aid for AIDS of Nevada - AFAN
The goal of Aid for AIDS of Nevada is advocating and educating those with or at risk of HIV/AIDS without fearing prejudice or the stigma that can accompany the disease. The organization serves over 4,000 living with HIV or AIDS in Southern Nevada with a focus on enhancing both physical and mental wellness – and most of all, providing treatment while preserving the dignity of each patient. Its website houses an important list of community events as well as opportunities for sponsorship and volunteer efforts.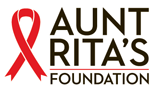 Aunt Rita's Foundation
Aunt Rita's Foundation serves HIV/AIDS patients in the Phoenix area through active fundraising efforts. Volunteers participate in these events for the purpose of spreading awareness and raising money for HIV organizations. Its website contains links to other local AIDS organizations as well as opportunities for individuals to get involved in community efforts.
HIV Thrive
The HIV Thrive mission is to help each individual live well & thrive, while living with HIV.


The goal is to promote the state of well being through comprehensive pharmaceutical care, diet, exercise and emotional and spiritual well-being. It is ALL these factors that enhance one's life and improve quality of life and promote improved health and increased vitality.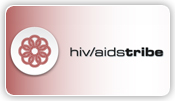 HIV/AIDS Tribe
The HIV/AIDS Tribe website provides a forum for individuals to openly discuss their health issues, including HIV/AIDS and related conditions, in a safe environment of people with similar issues from all over the world. Its discussion groups allow visitors to contribute their stories and seek advice on a variety of specific interests and by geography. In the "tribe," visitors don't have to identify just as an HIV/AIDS patient – they have an opportunity to be a whole person and not just the sum of their disease.
Positive Spin
Positive Spin is a series of real stories from real people about their unique experiences along the HIV Continuum of Care. Through Positive Spin, you can learn how to know your status, connect to care, start HIV treatment, stay adherent to your medication, and keep the virus under control.


Positive Spin uses personal storytelling videos because they know the power of compelling personal stories to communicate important messages across communities and populations, and to address the misconceptions, stigma, and discrimination that continue to present significant barriers to accessing HIV testing and treatment.

Southern Arizona AIDS Foundation (SAAF)
The Southern Arizona AIDS Foundation, or SAAF, is a volunteer organization that hosts events and provides care for those suffering from HIV/AIDS in Southern Arizona. Its website connects patients to support groups, aid programs and prevention information. Visitors can also find a list of upcoming events and various volunteer opportunities on this informative site.

Southwest Center for HIV/AIDS
Headquartered in Phoenix, the Southwest Center for HIV/AIDS is the largest clinical trial, education, behavioral health and nutrition support center dedicated to fighting HIV/AIDS in the Southwestern United States. The organization emphasizes testing and other prevention efforts, as well as education and research. The organization's website provides helpful information about testing, finding a network for support, clinical trials, and more. It also has a calendar of upcoming events to support HIV/AIDS research in the Phoenix area.