Fertility Financing Options
Avella is proud to partner with organizations to help ease the financial burden often associated with fertility treatment. Read about loan and discount programs below to find a customized solution for you and your family.
Capex MD
Avella Specialty Pharmacy is a proud partner of CapexMD, a preferred financing partner for patients requiring fertility medication financing.
Through our partnership with fertility financing specialists CapexMD, we are pleased to offer our fertility patients the most comprehensive fertility medication financing options available, with customized loan programs to meet their individual needs and help ease the financial stress of fertility treatment.
Apply online and receive your pre-approval within 24 hours! Click here or call 888.497.8414 to learn more about fertility medication financing.
ReUnite Assist
ReUnite Assist is available to self pay patients needing help paying for their medications. Patients who qualify based on income or hardship cases may receive to up to 75% off their prescription purchase price.
Furthermore, everyone who applies will receive some level of discount, with the largest discounts reserved for those who have the largest financial need. A tiered approach (25%, 50%, and 75%) makes it easy for patients to qualify, and easy for patients and health care providers to understand.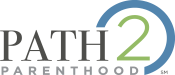 Path2Parenthood
Path2Parenthood (P2P) is an inclusive organization committed to helping people create their families of choice by providing leading-edge outreach programs and timely educational information. The scope of our work encompasses reproductive and sexual health, infertility prevention and treatment, and family-building options including adoption and third party solutions. P2P is a national, not-for-profit 501(c)(3) charitable organization headquartered in New York City.